ARTI took to Irish Muscle Power in the RDS as part of operation #ARTItakeover . Armed with 2 CATs, 2 beds, a bunch of leaflets and Michelle (our Marketing & Communications, who secretly fancies herself as an Athletic Therapist!) we set off to Irish Muscle Power on Sunday 23rd June.
This is an example of a blockquote within WYSIWYG content. It doesn't not require any classes or extra mark-up.
Muscle Power saw the strong men and women of Ireland compete it out for their titles and world records. Vendors from all areas of the health and fitness industry from spectators to clothing vendors. There was great interest from expo attendees in who ARTI was and what our members were able to do. With many expressing that they were glad that we were treating them in a way that we were enhancing their sport.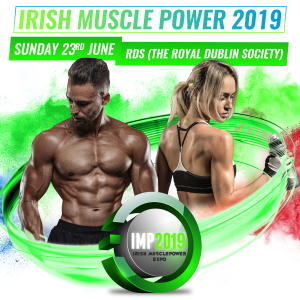 We learned a few things along the way...
which is fantastic as the only way we can grow is by learning from every experience. Next year we would love to have more of our amazing CATs come along with us to help educate the public on our hard work as CATs.
Not a money maker
It wasn't a massive money maker for out CATs, although they did receive both money for their time and almost €100 worth of free clinic equipment such as tape, from D3. We feel that next year we have the opportunity to grow this by taking the chance to mingle with the public and hit attendees with more PR before the event.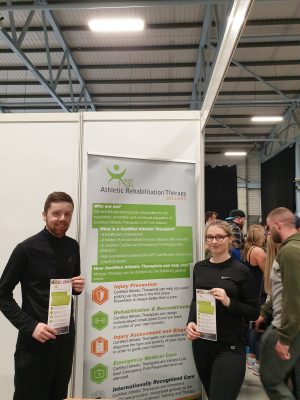 Find Your Nearest CAT incentive
We would look to offer discount to the public as part of a Find Your Nearest CAT incentive which looks to highlight CATs both inside and outside of Dublin. A discount code you could get exclusive to an event like this, where you could get a discount code to use at any CAT practice in Ireland.
An amazing opportunity to meet with brands.
It's an amazing opportunity to meet with brands. As 
now we look toward having talks with Avonmore 
Protein Milk and D3 Tape. Plus we had the chance to 
have some great chats with the likes of Nocco and Kind, who have kindly given us products for our AGM which will be coming up in the next few months.
If you want to get involved in events like this, please contact us on artiireland@gmail.com